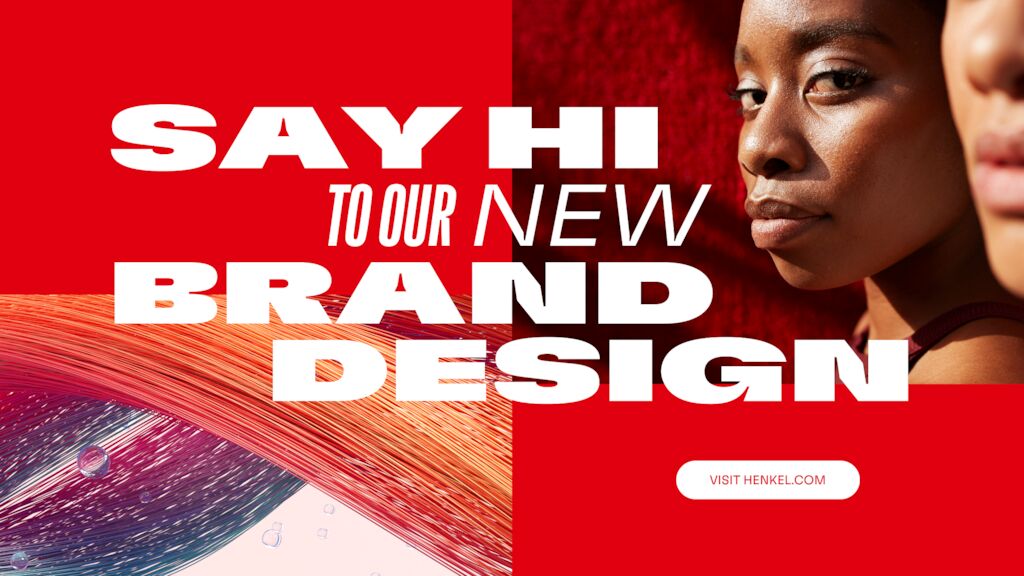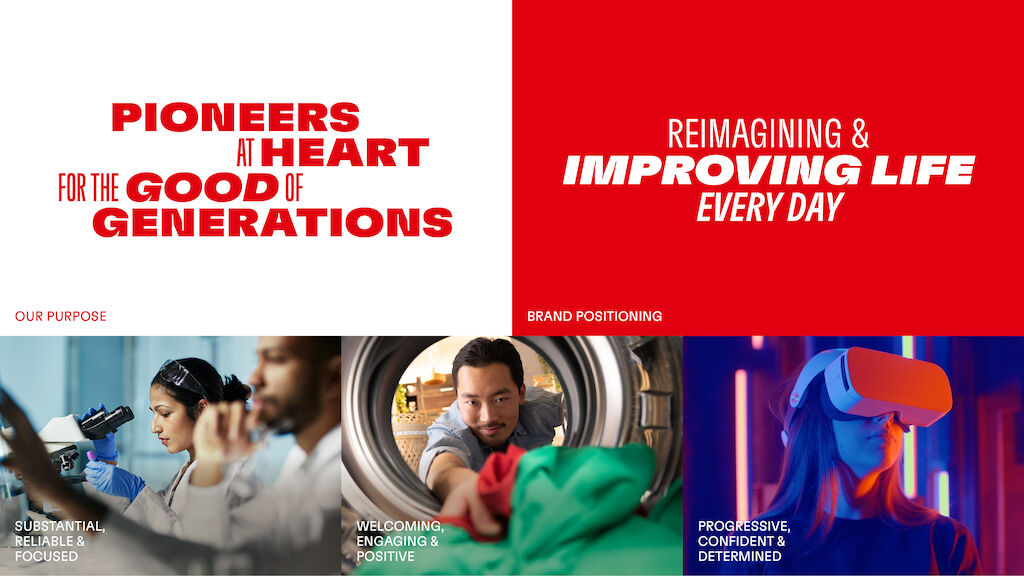 A truly pioneering brand design
A truly pioneering brand design
While always expressing Henkel's pioneer positioning the new visual identity offers a high level of flexibility. It can be seamlessly tailored to any business or audience need – from focused to expressive communication.
The identity modernizes the brand without giving up what makes it recognizable: the iconic Henkel logo, which has stood for Henkel's quality for more than 100 years, and the core colors red and white form the foundation of the design. Always showing that Henkel is transforming and determined to move forward without losing touch of its heritage.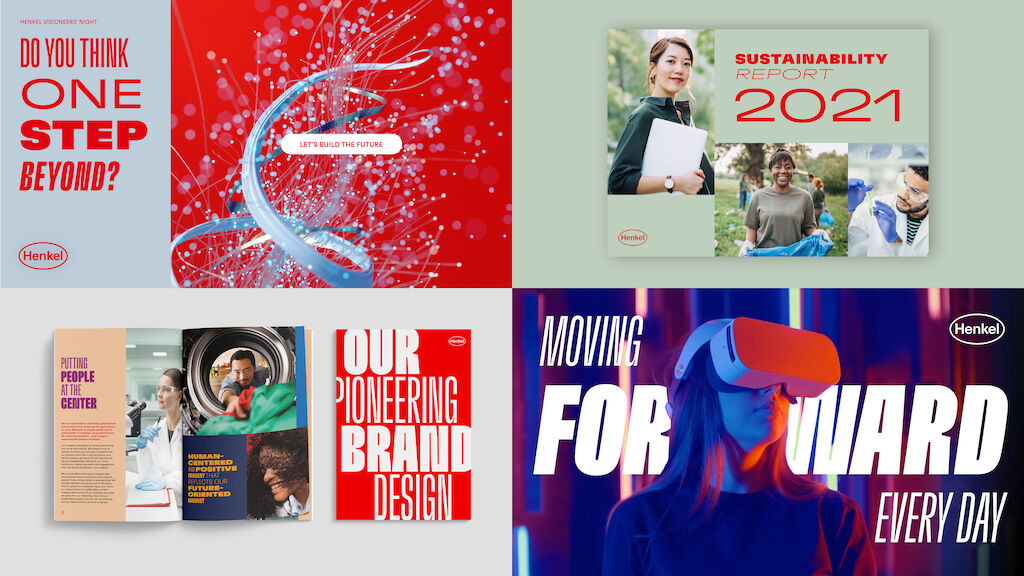 Freedom within a framework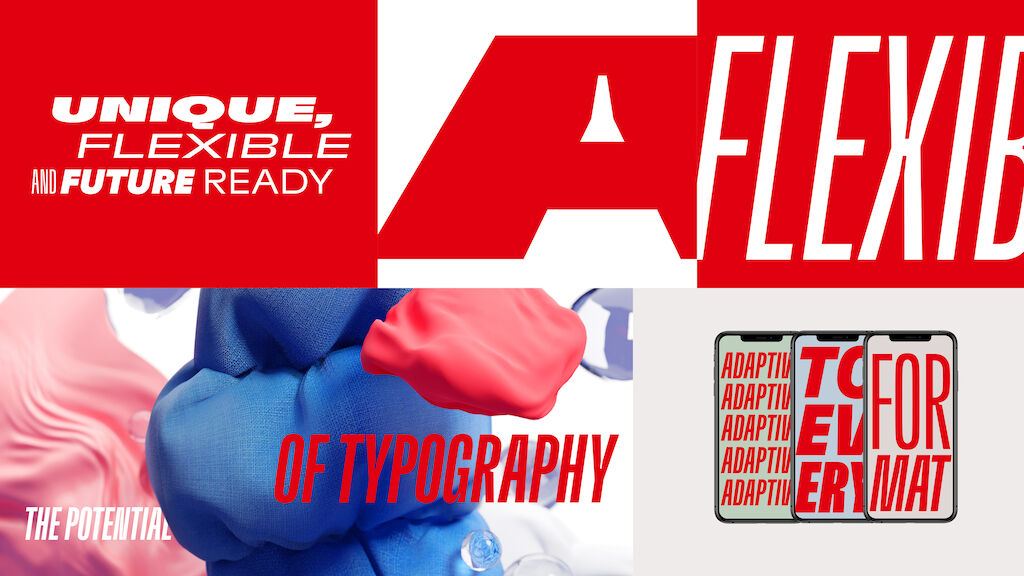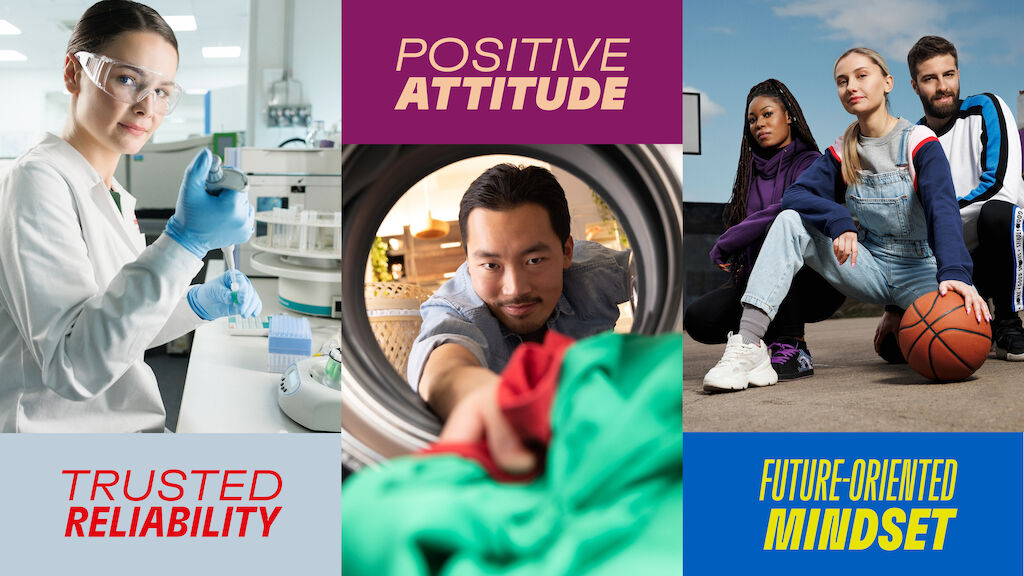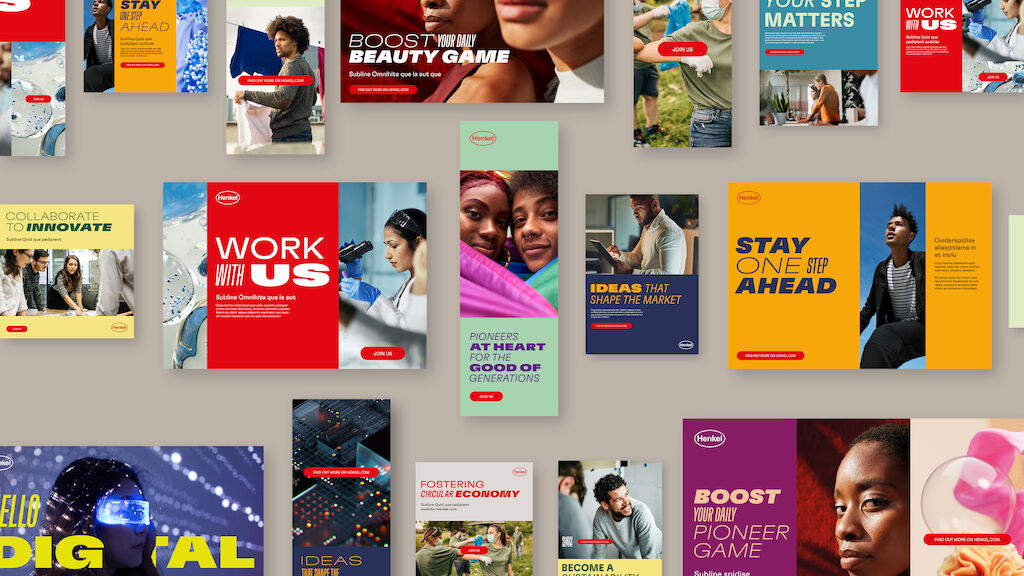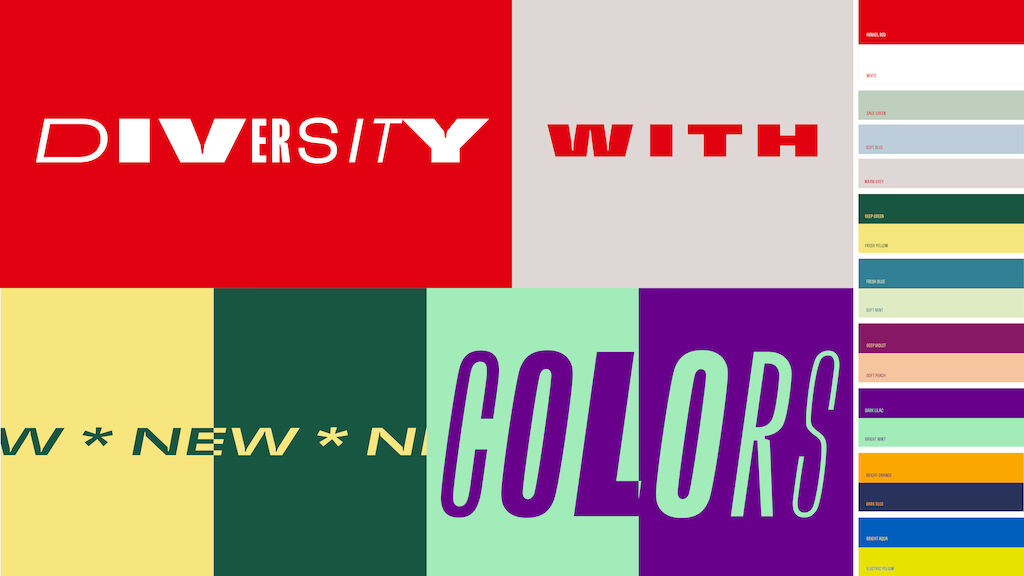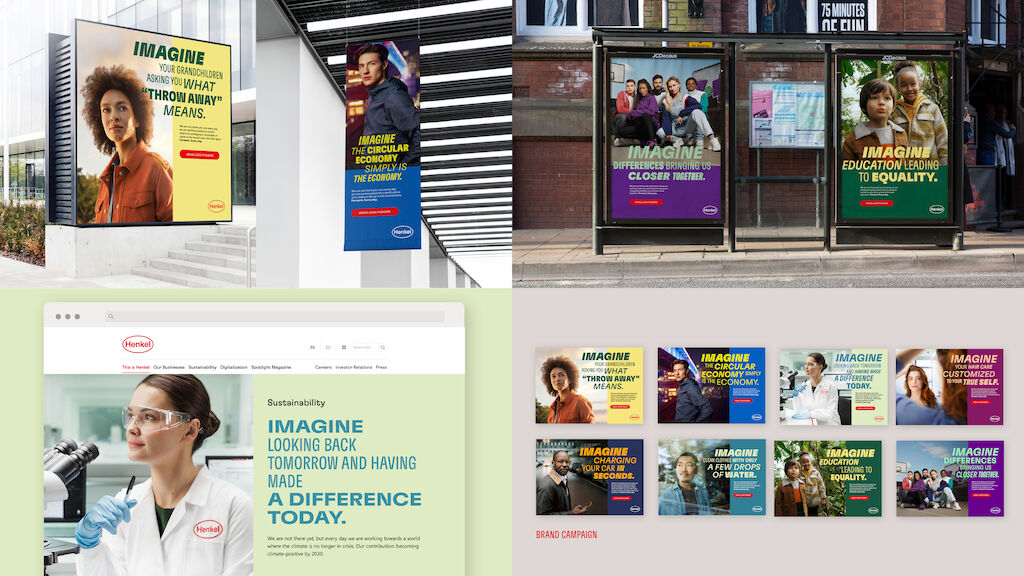 Freedom within the framework
The integrated brand architecture creates a clear framework while providing a high degree of flexibility for the interaction between the Henkel brand, the two future business units, Adhesive Technologies and Consumer Brands, and their product brands, as well as all Henkel functions and initiatives.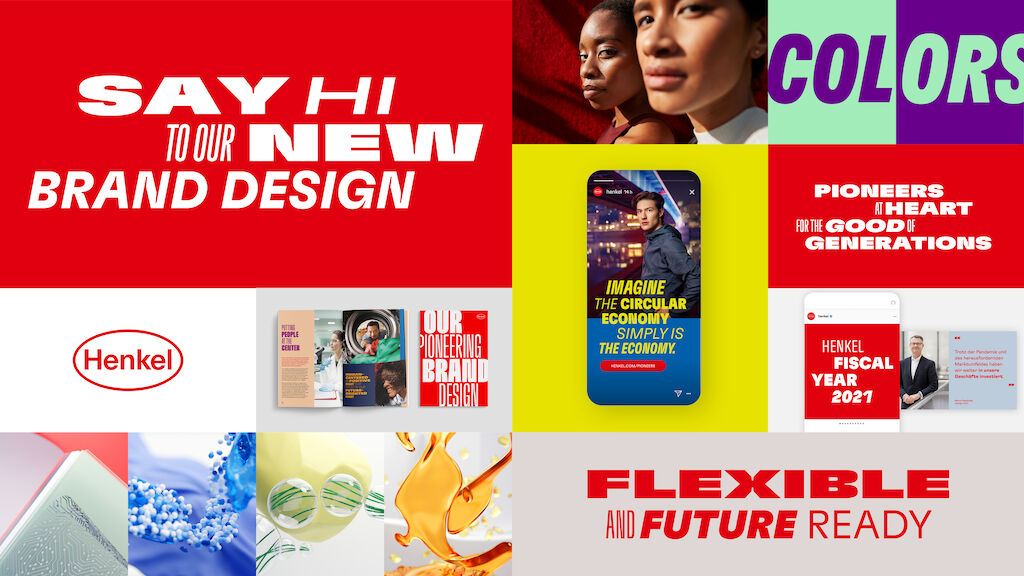 "The Henkel brand expresses who we are, what we stand for and what we do to different target groups worldwide. That's why a strong corporate brand with global recognition is important, not only for us, but for all our stakeholders."