University of California
One of the world's leading universities in health sciences, and one of the Bay Area's largest employers, the University of California, San Francisco, needed a main website that was both comprehensive and efficient.
As part of our complete redesign of the site, we conducted user surveys, focus groups, and an extensive study of web traffic patterns and industry best practices.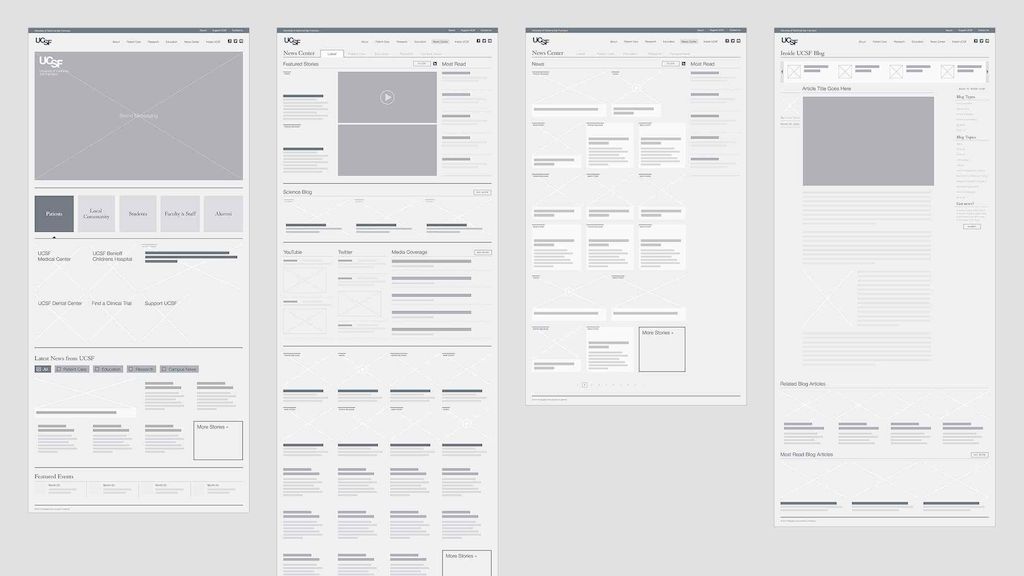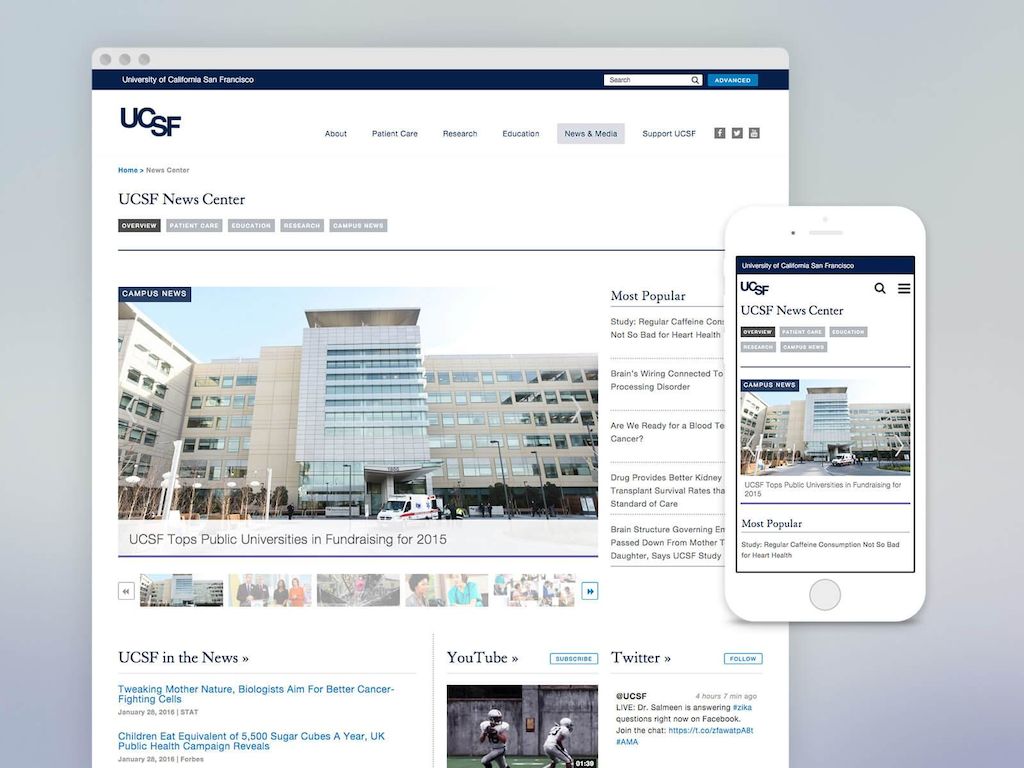 "Our main website has to be our 'front door' that clearly tells the UCSF story and helps visitors find what they need quickly and efficiently."